Las Vegas Booming Job Market
In metros like Las Vegas that are so dependent on housing market activity, this is good news for job and wage growth as well. Like most places, Las Vegas is facing a shortage of construction workers. And here, we're seeing wage growth respond. Average hourly earnings for Las Vegas construction workers are up by 8.2 percent over the past year. And the only way Las Vegas will be able to increase its construction activity in 2018 will be by keeping wage growth strong and finding more workers from somewhere, whether it's training local workers or attracting construction workers from somewhere else.
Of course, housing isn't the only cyclical industry that drives the Las Vegas economy: Tourism plays a big role as well. And as Calculated Risk notes, Las Vegas was on pace for record convention attendance in 2017, which should grow further in a strong 2018 economic environment. This might be why after a quiet decade, big casinos are starting to rumble and make land acquisitions for future development. Between 1996 and 2010, there were 12 new casinos built on the Las Vegas strip. Since then, there have been none. A return to even a modest casino development cycle would only add fuel to Las Vegas's economic expansion.
Skeptics may worry that Las Vegas falling in love with housing and casinos again is a sign that we're repeating our mistakes. But Las Vegas has always been, and perhaps always be, an economy that booms and busts. If home price and construction growth goes on for too many years, especially if it becomes backed by sketchy loans and too much leverage, then we'll have reason for worry. But for now, with home prices and construction activity still well below peak levels, the Las Vegas economy may be every casino gambler's dream -- the prospect of riches without the immediate risk of being wiped out.
Greater demand, lower supply and "booming" job markets have boosted home prices in some of the hardest-hit markets nationally. But many still are not back to pre-crash levels yet, CoreLogic Chief Economist Frank Nothaft said in a statement.
The bulk of Nevada's population is in the Las Vegas area, and CoreLogic's report again highlights how extreme the valley's boom and bust was last decade. Las Vegas' market was among the most inflated nationally during the real estate bubble, with soaring prices and booming construction. It was also one of the hardest-hit after it burst, marked by sweeping foreclosures, bankruptcies and job losses.
The report is also another reminder of how long it's taking for Southern Nevada prices to get back to the levels of the go-go days, despite having one of the fastest growth rates nationally.
The median sales price of previously owned single-family homes, the bulk of the market, peaked at $315,000 in mid-2006 and hit bottom at $118,000 in early 2012. As of January, it was $265,000, according to the Greater Las Vegas Association of Realtors.
Nationally, Seattle posted the largest year-over-year price increase in December, at 12.7 percent, followed by Las Vegas at 11.1 percent and San Francisco at 9.2 percent.
Among the 35 metro areas listed in that report, Las Vegas posted the steepest drop in home values after the market crashed (62 percent), the biggest bounce back after hitting bottom (113.2 percent) and, currently, the widest gap from its previous peak (19 percent).
Resources : https://www.bloomberg.com/view/articles/2018-01-03/las-vegas-s-economy-is-on-the-brink-of-a-boom
https://www.reviewjournal.com/business/housing/nevada-home-prices-furthest-from-pre-recession-peaks-report-says/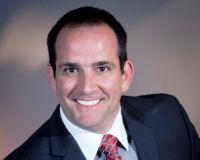 Author:
Richard Emanuele
Phone:
702-506-4090
Dated:
March 5th 2018
Views:
163
About Richard: Richard Emanuele is a top Producing Real Estate agent who holds distinguished designations such as: ...