Get Rid Of Your Monday Blues By Reading This Cute Story
He looks upset, but "ruthless biker" Declan Tramley, 3, is actually in heaven after being nabbed by a cop for stopping his motorcycle illegally. (Photo: Halifax Regional Police/Facebook)
For most drivers, getting a ticket is a huge hassle, not to mention a financial hit. But don't be fooled by his dramatic face-palm gesture — getting caught stopping his toy motorcycle illegally totally made 3-year-old Declan Tramley's day.
On July 5, Tramley, accompanied by his dad, was riding his red plastic motorcycle on the waterfront in his hometown of Halifax, Nova Scotia. Tramley is a big fan of powerful bikes, so when he spotted several real motorcycles parked nearby, he got off his own and went to look at the real ones.
Leaving a vehicle unattended on the waterfront is a traffic violation in Halifax, however. So when Halifax Police Constable Shawn Currie saw Tramley's bike idling, he issued the young biker a ticket.
"I pulled out my pad and gave him a ticket, which was really a blank piece of paper," Currie, a member of the Halifax force for 22 years, tells Yahoo Parenting. "He was very excited, and he turned to his dad and said, 'Look, the officer gave me something.'"
Tramley's dad took a photo of the ticket exchange, which he then sent to Currie. The Halifax Police posted it on their Facebook and Twitter pages later that day, along with the caption, "Remember, you cannot park your motorcycle in the circle by the ferry terminal, we caught this ruthless biker there yesterday." A viral hit, the post has since racked up more than 11,000 likes and 3,000 shares on Facebook.
"The response to the photo has been incredible," says Currie. "It shows the lighter side of the police and that we have a lot of positive interactions with the public; we're not bad guys who only arrest people."

What wasn't captured on camera was that the ticket was actually sparked by Tramley's dad, who approached Currie a few minutes earlier and told him that his son loved coming down to the waterfront to look at real motorcycles."That's when I thought it would be fun to give him a ticket," says Currie.
Tramley couldn't have been happier being cited by a real police officer, says Currie. The boy's mom, Lisa, confirmed this in an interview with Canada's CTV News. "He loves his ticket," she said. "He tried to go to bed with his ticket."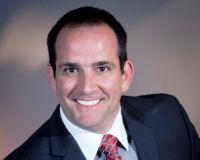 Author:
Richard Emanuele
Phone:
702-506-4090
Dated:
July 13th 2015
Views:
461
About Richard: Richard Emanuele is a top Producing Real Estate agent who holds distinguished designations such as: ...