Excessive Heat Warning
Excessive Heat Warning
for Nevada
Active for next 4 days·National Weather Service This alert has been updated.
Posted 11 hours ago
High Pressure building over the region will bring very hot temperatures to portions of the Southern Great Basin and Mojave Desert through the weekend.
Excessive Heat Warning remains in effect from 10 am PDT /10 am mst/ this morning to 11 pm PDT /11 pm mst/ Monday below 4000 feet. An Excessive Heat Warning remains in effect from 10 am PDT /10 am mst/ this morning to 11 pm PDT /11 pm mst/ Monday for areas below 4000 feet in Southern Nevada, Southeast California and Northwest Arizona.
Timing: very hot temperatures are expected through Monday. The hottest days are expected to be Saturday and Sunday.

Greatest impacts: Children, Pets, the elderly, the homeless, and people with chronic ailments are the most susceptible to Heat-related illness. Heat exhaustion. Cramps or in extreme cases heat stroke can result from prolonged exposure to these conditions. Friends. Relatives, and neighbors should check on people who may be at risk.
Recommended actions
An Excessive Heat Warning is issued when temperatures are forecast to reach dangerous levels that will stress the body if precautions are not taken.
Take extra precautions if you work or spend time outside. When possible, reschedule Strenuous activities to early morning or evening. Know the signs and symptoms of heat exhaustion and heat stroke. Wear light weight and loose fitting clothing when possible and drink plenty of water.
To Reduce Risk during outdoor work, the Occupational Safety and Health Administration recommends scheduling frequent rest breaks in shaded or air conditioned environments. Anyone overcome by heat should be moved to a cool and shaded Location. Heat Stroke is an emergency, call 9 1 1.
Theoriginal textfor this alert has been automatically reformatted to correct capitalization.
What is an Excessive Heat Warning?
Warning Watch
Heat Index (HI) values forecast to meet or exceed locally defined warning criteria for at least two days (Typical values: 1) Maximum daytime HI>=105°F north to110°F south and 2) Minimum nighttime lows >=75°F).
Note: The Excessive Heat Warning/Heat Advisory criteria is highly variable in different parts of the country due to climate variability and the effect of excessive heat on the local population.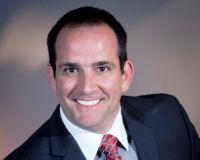 Author:
Richard Emanuele
Phone:
702-506-4090
Dated:
June 18th 2015
Views:
299
About Richard: Richard Emanuele is a top Producing Real Estate agent who holds distinguished designations such as: ...