DYI Painting Tips Team Emanuele Real Estate
Getting started
Many aspects of paint performance depend more on the quality of the base than on the color. The tint base largely determines the paint's toughness and resistance to dirt and stains, while the colorant contributes to hiding and how much the paint will fade. Here's how to pick the right one for the job.
Interior paint
We've found that economy grades--typically dubbed contractor grade--haven't performed well. If a top-line paint can cover the darkest colors in two coats, lower-quality paints might need three or four. The best now cover old paint well with just one coat. Most even claim to eliminate the initial, primer coat.
Don't buy strictly by brand. Manufacturers tend to reformulate paints frequently to improve performance and comply with tougher regulations. That means the paint you loved last time may not do as well this time around.
Think about color. Use the store's color-sampling products and retailer and manufacturer computer programs. Most stores sell sample jars so you can test a paint before buying a large quantity. Manufacturers also offer large color chips, which are easier to use than the conventional small swatches.
Try out samples on different walls and look at them at various times of the day and in different light. Fluorescent light enhances blues and greens, but it makes warm reds, oranges, and yellows appear dull. Incandescent light works well with warm colors, but it might not do much for cool ones. Even natural sunlight changes from day to day, room to room, and morning to evening. Color intensifies over large areas, so it's better to go too light than too dark in a given shade.
Breathe easier. Manufacturers are reducing the amount of volatile organic compounds (VOCs)--some of the noxious chemicals that can make paint smell like paint--in their products, in response to stricter federal standards. VOCs can cause headaches and dizziness, and are linked to pollution, smog, and respiratory problems. Earlier low-VOC paints lacked the durability of higher-VOC finishes, but now all of the paints in our tests are claimed to have low or no-VOCs and many performed very well.
Exterior paints and stains
To find out which finishes are likely to last longest on your home, we painted and stained pine test panels and placed them on the roof of our Yonkers, New York, headquarters. We faced the boards south at 25 degrees from vertical to intensify the effects of sun and weather. One year of such severe testing is equivalent to about three years of normal weathering on a typical home. Most exterior paints held up well for the equivalent of at least three years, and the best still looked fine after what amounted to nine years under the elements. Stains must typically be reapplied more often--some after as little as one year.
As with interior paints, manufacturers typically reformulate exterior paints and stains often, partly to meet tougher federal standards limiting volatile organic compounds. VOCs can cause headaches and dizziness, and are linked to pollution, smog, and respiratory problems. Reducing VOCs in exterior paint without compromising performance had been a challenge, but now many low-VOC paints top our Ratings. Whether you paint or stain, here are some tips for getting the best-looking, most durable finish possible:
Skip the cheapest paints. As with interior paints, we've found that economy grades of paints and stains don't weather as well as top-of-the-line products from the same brand. Pinching pennies now may mean spending more down the road, since you'll need to refinish more often.
Choose the right gloss level. Flat and satin finishes are best for siding because they hide flaws by reducing reflections. Semi-gloss paints add some shine to doors and trim, providing visual contrast.
Insist on top finishes. Hiring a pro? Be sure the contract specifies the brand, line, and number of coats; for paint we generally recommend two top coats plus a prime coat over bare surfaces if paint is not self-priming.
Look for deals. Holiday weekends, including Memorial Day and the Fourth of July, are popular times for paint promos.
Don't scrimp on the prep work. Good preparation is critical to a good, long-lasting exterior finish, whether you're paying a pro or are doing it yourself. That means scraping, sanding, and cleaning the siding thoroughly. And while the best paints cover in one coat--and many claim to eliminate the need to prime the surface--we recommend two coats for long life and optimal coverage. Other materials may require different procedures. Stucco and masonry, for example, may need sealing beforehand. If you sand or scrape paint on a house built before 1978, be warned: Older coats of paint may contain lead, so you'll need to take extra precautions. Indeed, federal law now requires that painters you hire be certified by the Environmental Protection Agency and be trained in lead-safe work practices.
Another Informational Piece brought to you by ,
Richard Emanuele of Team Emanuele Real Estate, (702) 570-0073 [email protected]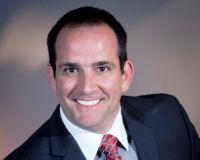 Author:
Richard Emanuele
Phone:
702-506-4090
Dated:
May 19th 2015
Views:
274
About Richard: Richard Emanuele is a top Producing Real Estate agent who holds distinguished designations such as: ...