DIY 14 Easy Steps On How To Install Patio Pavers
DIY 14 Easy Steps On How To Install Patio Pavers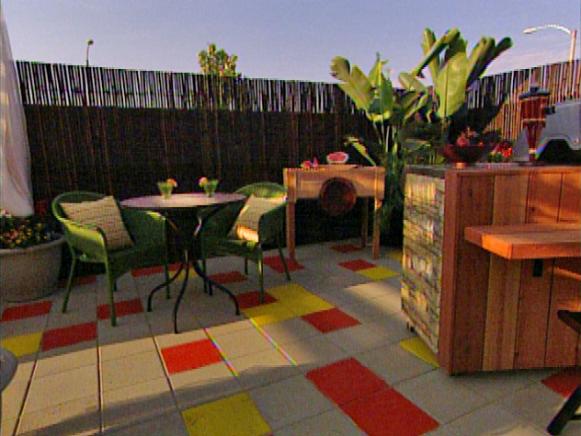 Steps:
1. Using a grading rake, smooth out the area and make sure it is fairly level.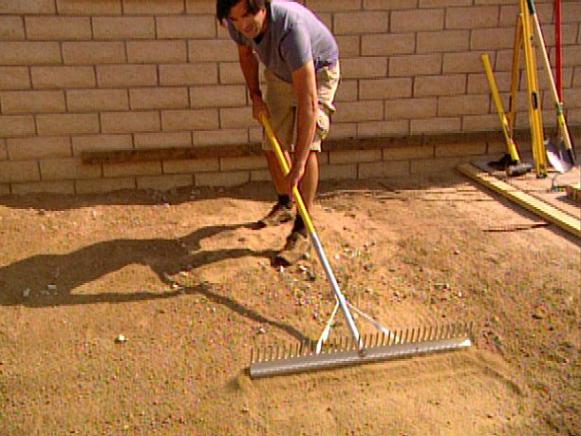 2. With a shovel, and spread gravel evenly, covering the entire area making sure it's still fairly level. Use the grading rake for leveling.
3. Spread the dirt out and repeat the same steps as you did with the gravel.
4. Repeat the process with the sand. Once sand is spread evenly, do a final pass with the grading rake. This process will create a nice solid base and it will also provide proper drainage.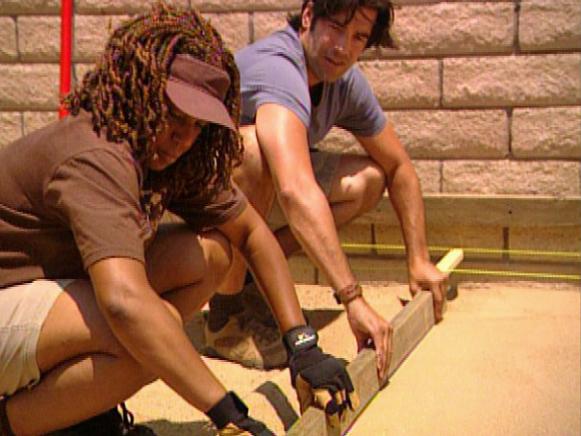 5. Go over the entire area with a soil compactor/tamper to pack down the base.
6. Lay a 2x4 board on its side to do the final grading and remove any excess sand.
7. Lay 2x4 down flat on the ground then place a level on top of it to check that your surface is even.
8. Build the ledger frame for the patio using wood stakes and bender board. The ledgers will help keep the pavers in place.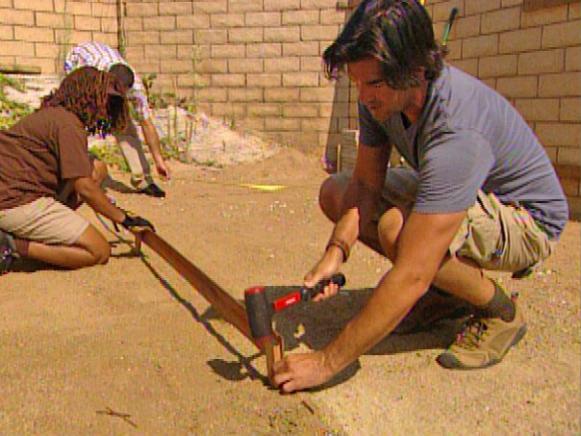 9. Use measuring tape to make sure the area is framed out evenly. If it's not even, the pavers won't line up correctly.
10. Run a string from end to end on the framework using stakes to hold up the string. Run one string for the outside edge to keep your pavers straight and one string to rest right on top of the pavers for the height.
11. As you lay pavers down, make sure you set them straight down, vertically. If pavers are shifted from side to side you will get sand in between the pavers and they will not sit evenly. If needed, simply pick up the pavers and use a trowel to level the sand for that square.
12. Repeat the process until area is complete.
13. When all pavers are down, use the tamper again on top of the pavers to settle them down.
14. Remove the bender board and stakes.
Richard Emanuele of Team Emanuele Real Estate "Expect Excellence"
3042 South Durango Drive suite #105
Las Vegas , NV. 891117
(702) 570-0073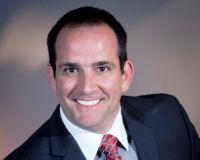 Author:
Richard Emanuele
Phone:
702-506-4090
Dated:
June 12th 2015
Views:
317
About Richard: Richard Emanuele is a top Producing Real Estate agent who holds distinguished designations such as: ...