37 Easy DIY NoCarve Pumpkin Ideas
37 Easy DIY NoCarve Pumpkin Ideas
No need to wield a giant knife, risking injury to yourself and others.
These no-carve pumpkin ideas will help your pumpkins last longer, too.
Wariya Landa with Team Emanuele Real Estate at Simply Vegas (702) 570-0073 3042 South Durango Suite # 105 Las Vegas Nevada 89117 if you are looking to buy or sell a home in the Las VegasValley give me a call . I appreciate the opportunity to earn your business. "Expect Excellence"Like me on facebook https://www.facebook.com/wariyalandawithteamemanuale

1.

The Glitter Pumpkin
wildinkpress.com
bowerpowerblog.com
2.

The Blinged-Out Pumpkin
homemadecrap.com
Glue rhinestones on to create a faux spider web.
blog.finestationery.com
3.

The Patterned Pumpkin
bowerpowerblog.com
I'm partial to the argyle pumpkin.
media-cache-lt0.pinterest.com
realsimple.com
Or use decorative Scotch tape for a really easy plaid pumpkin.
4.

The Thumbtack Pumpkin
blog.kellitrontel.com
5.

The Chalkboard Pumpkin
rachaelraymag.com
Decorate with a scary (or helpful) message.
6.

The Black Cat Pumpkin
realsimple.com
Add black construction paper ears to a chalkboard-painted pumpkin.
media-cache-ec2.pinterest.com
Or you could go the Hello Kitty route.
7.

The decoupaged pumpkin.
countryliving.com
Get the directions here.
emmasfavhalloweendecor.com
These decoupaged pumpkins are works of art.
8.

The Mummy Pumpkin
bhg.com
Get the super easy tutorial here.
9.

The Sexy Lace Pumpkin
youstirme.com
This idea comes from Better Homes and Gardens.
10.

The Painted Pumpkin
lulus.com
All you need is paint (ribbon optional).
starfishcottage.typepad.com
These white pumpkins look gorgeous in this white-themed room..
bugger-dixonline.blogspot.com
Use tape for a color block effect.
11.

The Doily Pumpkin
bhg.com
Use a doily as a stencil and spraypaint. Full how-to is here.
images.meredith.com
12.

The Studded Wire Pumpkin
curbly.com
Get the tutorial here.
13.

The Fabric-Covered Pumpkin
loveseweetlove.blogspot.com
Read the tutorial here.
14.

The Sweater Pumpkin Cozy
greendiary.com
Follow the directions here, which are very similar to the fabric pumpkin.
15.

The Puffy Paint Pumpkin
alisaburke.blogspot.com
This craft blogger used 3D dimensional paint and studs on her pumpkins.
formulamom.com
These vampire pumpkins were also created using 3D paint.
16.

The Simple Ribbon Pumpkin
goodhousekeeping.com
Attach double-stick tape to decorative ribbons and wrap around small pumpkins for a centerpiece.
17.

The Pumpkin Spider
budgetwisehome.com
Googly eyes and tree branches complete this easy pumpkin spider.
18.

The Sparkly Sequin Pumpkin
swelldesigner.blogspot.com
Just glue 'em on.
swelldesigner.blogspot.com
19.

The Candy Pumpkin
realsimple.com
Hot glue jelly beans and licorice peppermint candies to create a sunburst design on a pumpkin.
20.

The Candy Corn Pumpkin
lilluna.com
Just spraypaint.
21.

The Eyeball Pumpkin
Flickr: booturtle
Requires a little painting skill.
22.

The Felt Costume Pumpkin
livingwithlindsay.com
Here are some pumpkins dressed up with cutout felt.
23.

Cookie Cutter Pumpkin
freshhomeideas.com
Get the directions on how to use cookie cutters to carve a pumpkin.
24.

The Yarn Pumpkin
sisterssuitcaseblog.com
Get the directions here.
twoshadesofpink.blogspot.com
Get more ideas for yarn-wrapped gourds here.
25.

The Scrapbook Sticker Pumpkin
images.meredith.com
This pumpkin is as simple as painting it black and decorating with silver scrapbooking stickers.
26.

The Slightly Creepy Masked Pumpkin Lady
alphamom.com
This silly pumpkin might actually scare everyone away.
27.

The Penguin Pumpkin
assets.curbly.com
Repurpose an old stuffed animal to create the features of an animal pumpkin.
28.

The Decoupaged Leaf Pumpkin
bhg.com
A truly autumnal table centerpiece.
29.

The Melted Crayon Pumpkin
swelldesigner.blogspot.com
Get the tutorial on how to create these arty pumpkins.
30.

The Flower Pumpkin
proflowers.com
Drill holes into the pumpkin and fill with fresh or artificial flowers.
31.

The Fake Moustache Pumpkin
annilygreen.com
32.

The Punk-in
thevspotblog.com
Here's the tutorial for a fairly odd punk rock (S&M?) inspired pumpkin.
33.

The Pumpkin in a Stocking
discountdame.com
Possibly the easiest of all of these ideas.
34.

Mr. and Mrs. Potato Head Pumpkins
happyhomefairy.com
Drill holes and fit the pieces in. Courtesy of Frugal Life Project.
35.

The Button Pumpkin
d30opm7hsgivgh.cloudfront.net
Just glue on.
36.

The Swarm of Bats Pumpkin
nobiggie.net
For you paper crafters out there.
37.

The Tangled Web Pumpkin
womansday.com
All it takes is some cotton kitchen twine and a few plastic spiders.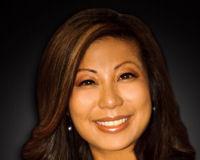 Author:
Wariya Landa
Phone:
702-480-1533
Dated:
October 2nd 2015
Views:
1,045
About Wariya: Wariya Landa, Is a top producing Real Estate agent that has resided in Las Vegas for over 15 years....