The 15 Best Places With A Happy Hour In Las Vegas
The 15 Best Places with a Happy Hour in Las Vegas
Created byFoursquare Lists• Published On: June 30, 2018
SHARED BY Wariya Landa with Team Emanuele Real Estate at Simply Vegas (702) 480-15333042 South Durango Las Vegas Nevada 89117 if you are looking to buy or sell a home in the Las Vegas Valley give me a call . I appreciate the opportunity to earn your business. "Expect Excellence"


8.2750 S Rampart Blvd (Fashion Village at Boca Park), Las Vegas, NVAmerican Restaurant· Summerlin · 76 tips and reviews

🌴 weinks 🌴: Mon-Thu Happy Hour is best in Vegas!!

B Nash: Awesome happy hour! Try the catfish tacos and the crunchy crab rolls!

Karen Wong: My favorite place for happy hours.!!! The best ever! Crunch sushi roll, calamari, marg pizza, potstickers are a few of my main staples. And most importantly, Mango Marg!

8.63200 Las Vegas Blvd S (Fashion Show Mall), Las Vegas, NVJapanese Restaurant· The Strip · 93 tips and reviews

Molly Nichelson: The Viva Las Vegas roll is great and their Happy Hour is great.

Zach Rabenstein: AWESOME happy hour prices on food and drinks.. This is a must go place during happy hour!
Amanda Y: Great happy hour deals and unlimited strawberry lemonade.
8.76593 Las Vegas Blvd S (at W Sunset Rd), Las Vegas, NVLounge· 139 tips and reviews

Michael Zetzer: This is a great starting spot upon arrival to Las Vegas!It is located in the Towne Square shopping plaza.The ladies may like the Blue Martini.Live music during happy hour and a decent menu!

Debbie: Best happy hour! Lobster salad is awesome!

Blaire Churches: Uh-Mazing! Happy Hour is insanely worth it! Our bartender was sooo friendly too!

9.13713 W Sahara Ave (at S Valley View Blvd), Las Vegas, NVCocktail Bar· 67 tips and reviews

manya: Locals-friendly, unpretentious cocktail bar and restaurant off-strip. This place has a friendly and helpful staff with a nice vibe and excellent happy hour.
Scott Hegyes: Great food, with a 50% off selected items for Happy Hour. Innovative menu/cocktails. Pushy, uninterested, and unprofessional service (rest. side) didn't go well with the ambiance and food quality.

AskMen: A strong focus on vintage Las Vegas and a slew of amazing happy hour deals that highlight fresh creations and customer favorites add to the old-school charm. Read more.

8.96593 Las Vegas Blvd S, Las Vegas, NVAmerican Restaurant· 172 tips and reviews

Travis Canfield: Happy Hour!!! Mon-Fri 3PM-6PM and Sun-Wed 10PM-Close. Select Half-Priced Appetizers, Select Half-Priced Pizzas and sliders: Classic, Béarnaise, Pastrami or Turkey Burger $6.75. Read more.

Yvonne Hickman: Turkey Burger Sliders are to die for!!! YUm-OEven better during Happy Hour!!!

Joey Morrissey: Happy hour is a must go.

9.43950 Las Vegas Blvd S (Mandalay Bay Hotel & Casino), Las Vegas, NVMusic Venue· The Strip · 172 tips and reviews

James Rohal: Great happy hour rates!

Jason Wright: Great happy hour, 2$ beer, 4$ mixed drinks, 3-6pm.
Priscila Marin Amory: Happy Hour from 2pm- 6pm every day!

8.96653 Las Vegas Blvd S, Las Vegas, NVItalian Restaurant· 92 tips and reviews

Verna Ballesteros: Happy Hour 3:30-6 in the bar area, great appetizer prices

Bre: I LUV $5 MARTINI HAPPY HOUR :-) GREAT RECIPES & SUPER DELICIOUS!!!

Ksusha Kndrtk: Great happy hour till 6 pm on week days! Love it:)

8.63200 Las Vegas Blvd S (at Fashion Show Dr), Las Vegas, NVMexican Restaurant· The Strip · 84 tips and reviews

Jen R: Good margaritas and chips and salsa. The chips and salsa are under 3 bucks with unlimited refills, drink specials from 4-7 for happy hour

Ashley Rybarczyk: Really good chicken enchiladas and guacamole is tasty. Margaritas are fantastic! Happy hour fun.

Jessica Miller: Margarita Sol happy hour tacos (chicken is the best)! Staff is incredible!

8.51487 E Flamingo Rd Ste C (btwn Maryland Pkwy & Spencer), Las Vegas, NV· 40 tips and reviews

Christian Mcquown: Happy hour 4 to 7 excellent bar
Jenn: One of the cleanest gay bars in Vegas! And the drinks are so cheap, and during happy hour it's 2 for 1 :)

Kyle Satoloe: Happy hour 11-7 everyday, pool, darts, pretzels, gotta love it!!

9.011011 W Charleston Blvd, Las Vegas, NVAmerican Restaurant· Red Rock · 110 tips and reviews

Caitie Smith: Best happy hour I've seen so far!

Arianna Barone: Best happy hour & boneless wings. If u like fruity pebbles order sunset wheat leinenkugel :-)

Enrique Malfavon: Happy hour is the best

11. Kabuki Japanese Restaurant
8.66605 Las Vegas Blvd S Unit 147 (at W Sunset Rd), Las Vegas, NVJapanese Restaurant· 58 tips and reviews

Gailey G.: Try Happy hour 3-6pm!

Jimmy Hoadrea: Happy hour 9.50 pitcher of Sapporo - see picture

Norman Benito: Come between 4pm to 6pm monday to friday for happy hour.

8.79777 Las Vegas Blvd S (at W Silverado Ranch Blvd), Las Vegas, NVAsian Restaurant· 20 tips and reviews

Leena H: cheap and Delish!!!! Go for happy hour 2-6pm 👍my new fav happy hour spot

Jake Lizama: Happy Hour sushi is the BEST!!!

X-tina 🦄: Happy hour is amazing. Their specialty drinks are strong!

13. Paymon's Mediterranean Cafe & Hookah Lounge
9.04147 S Maryland Pkwy (at E Flamingo Rd), Las Vegas, NVMediterranean Restaurant· 88 tips and reviews

Paymons Mediterranean Cafe and Hookah Lounge: Half-price happy hour every night includes specialty cocktails and hookahs! 5-7 pm Read more.

8.93500 S Las Vegas Blvd. (at The Forum Shops At Caesars), Las Vegas, NVSushi Restaurant· The Strip · 91 tips and reviews

mariela lavelle: great happy hour!

Joey Ng: Their Happy Hour prices are great! $3 or $4 for maki rolls

Chelsea Heath: Great sushi and reasonable prices. They have an incredible happy hour M-R if you get in before 7. Definitely get the Tako roll and they do a great rainbow. Mochi desert brings back memories of Kyoto

15. Tommy Bahama's Restaurant and Bar
8.36635 Las Vegas Blvd S (at Town Square), Las Vegas, NVCaribbean Restaurant· 41 tips and reviews

John Pestka: Try a classic mojito w/ Zaya rum. Great happy hour pricing on their apps; fish tacos, goat cheese and sliders are all outstanding for $5.

Jim Camaquin: Happy Hour best deal in LV...

Jake Jones: Great happy hour with a good crowd. Get the sliders!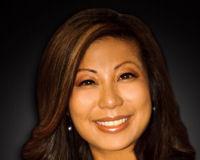 Author:
Wariya Landa
Phone:
702-480-1533
Dated:
July 12th 2018
Views:
375
About Wariya: Wariya Landa, Is a top producing Real Estate agent that has resided in Las Vegas for over 15 years....