25 CLEANING HACKS THAT WILL SPEED UP THE SPRING CLEANING PROCESS
1. CLEANING HACKS THAT WILL SPEED UP THE SPRING CLEANING PROCESS-GET RID OF GREASY BUILDUP WITH OIL
Hard to believe as it may seem, you can actually remove greasy buildup from the stove hood and stove-top with oil. All you have to do is add a few drops of oil to a table cloth and rub it until the buildup is removed. It prevents future buildup and makes the entire process easier, without chemically damaging the surfaces. At the end take an universal cleaner or alcohol and finish the process, leaving the stove shiny and brand new.
Wariya Landa with Team Emanuele Real Estate at Simply Vegas (702) 570-0073 3042 South Durango Suite # 105 Las Vegas Nevada 89117 if you are looking to buy or sell a home in the Las Vegas Valley give me a call . I appreciate the opportunity to earn your business. "Expect Excellence"

DIY Instructions and Project Credit – Onegoodthingbyjillee
2. USE ALCOHOL TO REMOVE MICROFIBER STAINS
Rubbing alcohol can remove stains from your chairs or couch. Choose a white bristle brush and white sponge to clean the surface. Spray the alcohol on the fabric and use the brush to remove the stain. Do not choose a colored brush and sponge in order to prevent color transfer.
DIY Instructions and Project Credit – 551eastdesign
3.USE CAR WAX TO TREAT YOUR STOVE TOPS
Use your favorite car wax to pre-treat your stove top. Apparently using a thin cote ow wax will help you remove future stains and leave your stove shiny and grease free.
DIY Instructions and Project Credit – Realsimple
4. USE VINEGAR TO CLEAN UP YOUR BLINDS
You can use the new method involving the dishwasher but the vinegar sock trick works just fine, without having to take the blinds down. Mix equal parts of water and vinegar and then use an old sock to wipe the dust and dirt out of your blinds.At the end just let the blinds dry or use another sock to remove the excess water.
DIY Instructions and Project Credit – Keephomesimple
5. CREATE A HOMEMADE CLEANER FOR YOUR GREASY OVEN
Combine 5 tablespoons of baking soda, 4 tablespoons of white vinegar and 5 drops of Dawn dish-washing liquid in a bowl and turn them into a paste which you will spread with a sponge all over the oven. After at least 15 minutes you can remove the grease away. In the end, after removing the solution with a clean sponge, use a lemon and some salt to really finish the cleaning.
DIY Instructions and Project Credit – Cleverlyinspired
6. AMMONIA CAN BE USED TO CLEAN STOVE GRATES AND BURNERS
¼ cup of ammonia in a large Ziploc bag and then add your burner. Leave it over night. This way you will not have to deal with the ammonia smell and you can really clean those greasy buners. The next day all you have to do is use a sponge with some water to remove the buildup.
DIY Instructions and Project Credit – Thevspotblog
7. A BLOW DRYER CAN REMOVE WATER RINGS FROM YOUR FURNITURE
Water is known to stain furniture and not using a coaster on those hot days when you enjoy a cold drink can become a problem. The most simple solution to remove those water rings is by using a blow drier until the stain disappears. To finish the process use some wax to treat the wood and make it shine.
DIY Instructions and Project Credit – Homemademamas
8. USE AN IRON TO REMOVE CARPET STAINS
Living a busy life, stains are difficult to avoid in your home. The fastest best way to remove them is a mix of vinegar, an iron, a little water,a spray bottle and a clean rag. 2 parts water and one part vinegar mixed into the spray bottle and then applied to the stain. Use the clean rag which you have previously dampened and leave it over the stain after the spot has been saturated with vinegar. iron the rag for a few seconds to remove the stain. You can also use vinegar to refresh the smell of your carpet and other fabrics.
DIY Instructions and Project Credit – Homemakerchic
9. BAKING SODA WILL REMOVE OIL FROM YOUR CARPET
Oil stains are very difficult to remove and usually require professional treatment. A great trick involves using baking soda. Sprinkle it over our stain and leave it there for about 10 minutes. Next, vacuum it up. You could also use cornstarch if you don't have baking soda.The next step is to mix a tablespoon of vinegar with two cups of warm water and a tablespoon of dishwashing liquid and apply the mixture to the stain with a clear sponge.Remove after a few minutes with a cold water dampened sponge.
DIY Instructions and Project Credit – Diyncrafts
10. CLEANING THE AIR CONDITIONING UNIT
The air conditioning unit should be top on your cleaning list. It helps bacteria into your home and intoxicates the air you breath. Take a shop vac to the unit to remove dust and clean the fites as well or remove and replace it in order to let the fresh clean air into your home.
DIY Instructions and Project Credit – Familyhandyman
11. USE LEMONS TO CLEAN STAINLESS STEEL FAUCETS
Simply cut a lemon in half and use it to rub the faucets and remove water stains. It works wonders in the bathroom and kitchen and can also remove rust, leaving a fresh clean citrus smell in the room. A mix of baking soda, lemon juice and vinegar will do the trick as well.
DIY Instructions and Project Credit – Broccolicupcake
12. A NATURAL METHOD OF CLEANING THE TUB
Mix essentials oils with a liquid soap and baking soda in order to form a paste which you can then apply to your tub. Use warm water to rinse it off and use a lemon to scrub the rust off your tub if needed.
DIY Instructions and Project Credit – Marthastewart
13. MAKE ROOM UNDER THE SINK WITH SHOWER RODS
The space under the kitchen sink is never enough. In order to create a little bit more space use a tension rod which is actually quite cheap to hang your bottles and save up space. Thus you will have a more organized space and will easily access the storage room under your sink, making it easier to clean.
DIY Instructions and Project Credit – Ms-notsoperfect
14.USE SALT TO CLEAN CAST IRON
Cleaning your kitchen properly involves cleaning the utensils as well. The best method of cleaning cast iron is by using salt. The salt will work as an abrasive, removing oils, food residue and even rust. When you have finished, just rinse the salt away and dry thoroughly to prevent future rusting.
DIY Instructions and Project Credit – Marthastewart
15. VINEGAR AND STEAM CLEANS A MICROWAVE
The microwave should be on your top priorities. Tones of food splashes gather in corners, making it unhygienic.But instead of scrubbing your hands off, fill a bowl with 2 cups of water 2 tablespoons of white vinegar and a few drops of essential oil. Run the microwave for 5 minutes and remove with a damp rag the dirt.
DIY Instructions and Project Credit – Practicallyfunctional
16.VINEGAR WORKS ON COFFEE POTS AS WELL
As you can probably observe, vinegar can do wonders in the kitchen. Add it to the water in the coffee machine.The vinegar will remove mineral buildup as it goes through. It is recommended that you stop the cycle halfway through and allow it to sit for about an hour. After finishing the cycle, run two-three cycles with clean water before restarting to brew your delicious coffee.
DIY Instructions and Project Credit – Thekitchn
17. CREAM OF TARTAR CLEANS TOASTERS
Here comes the stainless steel problem. And the solution as well: cream of tartar.Strange isn't it? You just mix 1 tablespoon of cream of tartar with enough water to form a milky substance. Rub the mixture to your appliances and clean everything up with a damp cloth.
DIY Instructions and Project Credit – Areal-lifehousewife
18. USE VINEGAR AND DUCT TAPE TO CLEAN TOILETS
And here we go with the vinegar again. Turn off the water, preferably at night and use duct tape to prevent jets from clogging. The vinegar will clean out gunk that could cause your toilet to clog. This is a great maintenance trick to keep your toilets from needing serviced and repaired as frequently.
DIY Instructions and Project Credit – Homespothq
19. Q-TIPS CLEAN WINDOW SILLS
If you plan on cleaning your windows, why not clean the window sills as well? Dirt usually accumulates here so use some Q-tips and vinegar to really clean them up. Use a clean rag dampened in water to remove the rest of the buildup.
DIY Instructions and Project Credit – Askannamoseley
20.USE AN OLD TOOTHBRUSH TO CLEAN YOUR KEYBOARD
Tones of dust and dirt accumulates on your keyboard. But cleaning it is quite easy. All you have to do is unplug the keyboard, take the keys off and brush them with ab old toothbrush. Just be careful when you remove and reattach them. You can use alcohol to clean it fast.
DIY Instructions and Project Credit – Howtogeek
21.USE A KETCHUP BOTTLE TO CLEAN TIGHT SPACES
You can clean tight small spaces like your keyboard by making a little tip for the vacuum, with an old ketchup bottle.Just attach the lit to the vacuum using duct tape and reach even the tiniest of places.
DIY Instructions and Project Credit – Fooyoh
22. CHALK CAN REMOVE STAINS FROM CLOTHING
Chalk is proven to absorb greasy stains from clothing just like a normal detergent.You save up on chemicals and keep your laundry clean and environmental friendly. Use white chalk to not spread different color on your clothes.
DIY Instructions and Project Credit – Apartmenttherapy
23. LEARN HOW TO CLEAN SHOWER-HEADS OVER NIGHT EASY
There is no point in trying to scrub away the buildup from your shower-head. Instead, add vinegar to a plastic zip bag and insert the shower head. Leave it in there overnight and than rinse it with some hot water. If stains persist take a clean toothbrush with vinegar on it and scrub the buildup away.
DIY Instructions and Project Credit – Greenideareviews
24. DRYER SHEETS HELP YOU MAINTAIN BASEBOARD CLEAN LONGER
Simply dust the baseboards with the dryer sheets which will help to repel dust like it repel static. It also helps you keep the pet hair away of your baseboards, having to clean them less often.
DIY Instructions and Project Credit – Apartmenttherapy
25. ORGANIZE YOUR CLOSET
Oprah Winfrey uses a clever trick in order to keep her closet organized and clean. Each time you wear an item, turn the hanger in the opposite direction. After a few months, the ones that are not turned are the ones you can give away because you don't wear them.
DIY Instructions and Project Credit – Tomterrific1
We hope our small guide will ease the process of spring cleaning for you and your family.It is all about efficiency, saving up time and money and keeping things natural and clean. We would love to hear about your tips and tricks on the subject in the comment box below. How do you clean your home?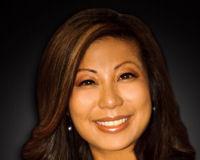 Author:
Wariya Landa
Phone:
702-480-1533
Dated:
February 24th 2016
Views:
800
About Wariya: Wariya Landa, Is a top producing Real Estate agent that has resided in Las Vegas for over 15 years....