2016 Pumpkin Patches Corn Maze Haunted Houses In Las Vegas
Quick – what's the first holiday you think of in October? In Las Vegas, that might be a toss-up – since Nevada Day (a holiday for many of us!) falls on October 31. But let's be honest – no matter your age, denomination, or any other category of personhood you belong to, Halloween is going to be the one that tumbles off your lips. (Okay – maybe Oktoberfest comes in a close second.)
So – how do you celebrate the 'scariest' holiday of the year? We figure there are two ways to look at it: Charly-Brown's-Great-Pumpkin style, or Scare-Your-Wits-Out Frightening. To hit both needs, we thought we'd include some listings of great Pumpkin Patches to be found in the valley – as well as Haunted Houses (for those of you more adventurous in the area of macabre).
Whichever your preference, we hope you enjoy this holiday to the fullest – because Las Vegas is at its greatest weather at just this time of year!
PUMPKIN PATCHES
Gilcrease Orchard – Las Vegas, NV
A sixty-acre farm with pick your own fruits and vegetables that includes u-pick pumpkins. Enjoy a glass of their famous apple cider as well! The location is at 7800 N Tenaya Way, Las Vegas, NV 89131. It is about 15 miles north of Las Vegas.
McKee Ranch – Las Vegas, NV
There is always something going on at this ranch. Lots of horses, parties, and events. The pumpkin patch is open every day in October including their free hayride. The address is 8982 Dean Martin Drive, Las Vegas, NV. It is about 12 miles south of Las Vegas.
Stu Miller's Pumpkin Patch – Las Vegas, NV
A Las Vegas tradition (which carries on to Christmas trees after Halloween) – Stu's pumpkins are hand selected by local growers to provide the freshest and largest pumpkins to customers. GREAT PACIFIC PUMPKIN, a local Ventura county farm, is their source for pumpkins and squash. The shipments arrive within a day to most local locations. Multiple spots around town, to get a list of the 2016 Pumpkin Patches, you can call their main office at 805.532.2333.
Moapa Valley Corn Maze – Moapa, NV
They have a great corn maze and haunted corn maze at night. In October they also have pick your own pumpkins, decorating contests, and more fun for kids. The address is 1500 Lewis Ranch Rd., Moapa, NV. It is about 51 miles northeast of Las Vegas.
HAUNTED HOUSES
Asylum & Hotel Fear – Las Vegas, NV
Again located at Meadows Mall for 2016, this is the longest continuously running haunt attraction in Las Vegas and certainly one of the scariest in Nevada. Tickets are $15 for Asylum attraction and $15 for Hotel Fear attraction or the entire combo ticket for $25. The attraction opens Friday, September 30th. The times are 6:30 pm until midnight on Friday and Saturday or until 10 pm on other nights. See their web page for more details.
Bonnie Screams – Red Rock Canyon, NV
Bonnie Screams is located in Red Rock Canyon. It brings the urban legends of Bloody Mary, Lizzy Borden, and 31 Freak Street to life. It is open 7 pm to 12 am. Open Thursday through Sunday starting October 6th plus some additional dates. This place also has zombie paintball this year.
Freakling Bros The Trilogy of Terror – Las Vegas, NV
Same location for 2016. The Freakling Bros have run haunted houses in Nevada for over 21 years. They run three haunted attractions in Las Vegas. Gates of Hell tickets are $15. Castle Vampire tickets are $14. Coven of 13 tickets are also $14. The 3 attraction combo pass is $35. Doors open at 7 pm. Lots of open dates starting on September 30th and running Friday, Saturday, and Sunday nights plus every day the last two weeks of October. Attraction is open on Friday and Saturday until midnight or 11 pm on all other nights. Open every night starting October 14th. This continues to be one of the best haunts in the state.
Haunted Harvest at Springs Preserve – Las Vegas, NV
Springs Preserve operates numerous family friendly non haunt events through the year. During Halloween they run Haunted Harvest, a family friendly haunted attraction. Tickets are $8 at night (5:00 pm – 9:00 pm). Haunted Harvest consists of a haunted hay maze, trick or treat stations, a petting zoo, carnival games, and live entertainment.
Shared by Richard Emanuele of Team Emanuele Real Estate at Simply Vegas
Office: 702-570-0073 / Cell: 702-506-4090 / e-mail: teamemanuele@gmail.com
"When You Hire Team Emanuele, Expect Excellence"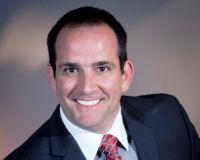 Author:
Richard Emanuele
Phone:
702-506-4090
Dated:
October 5th 2016
Views:
695
About Richard: Richard Emanuele is a top Producing Real Estate agent who holds distinguished designations such as: ...