13 DIY Projects Recipes For A Backyard BBQ
13 DIY Projects & Recipes For A Backyard BBQ
CONTRIBUTOR , / 20877 0
Summer is approaching and that means beating the heat with cool treats! BBQ's are a fun way to spend summers with your friends and family. Do you have a man around the house that's just itching to light the grill? Check out all of our awesome backyard BBQ tips and tricks, DIY projects, and fun recipe ideas for on-the-go potluck style BBQ's. We promise these ideas will have you hosting dinner parties every weekend! Do you love cutting corners and avoiding mishaps like party fails and mosquitos? Check out our post on how to make a homemade mosquito trap to keep the pests away this season!
DIY Projects & Recipes For A Backyard BBQ
via jaxandjewels
Hosting dinner parties can be especially stressful. Don't let entertaining woes get you down! Check out our list of awesome tips and tricks for keeping the spirit up during a busy backyard BBQ. Kids will love these cute table topper ideas and easy finger foods that will be sure to make your mouth water. Don't forget to bring sunscreen!
Check out how to make our delicious jello shots. Want more cool jello shot recipes? Scope our full list of jello shots!
2. How To Make A BBQ Sauce Holder Out Of A Jack Daniels Bottle
via jax & jewels
Okay, so we have to admit, this project freaking rocks. I mean…it's really making us think that you can make anything out of liquor bottles.
3. DIY Project: Ombre Dipped Skewers
The colors are what got us. Look how lovely!
4. Beaded Skewers
via camillestyles
…or you could make these fun skewers with beads on them. We don't hate it.
5. Grilled Corn With Parmesan Cheese
Cheesy corn? OK.
via eclecticrecipes
6. How To Make Chip Cup Holders
These rustic chip cup holders are the perfect idea for a summer BBQ. If the kids are around – these won't last long! Check out how they're made.
7. DIY Outdoor Movie Projector
via pinterest
…because it's just so cool to sit under the stars this way. Why go to a drive in when you can sit in your own backyard? All you need is a sheet. Projectors aren't terribly expensive either. Pick them up at Target or Walmart. We found ours at Goodwill!
8. Apple Ginger Cranberry Vodka Cocktails
How delicious do these look! We cannot wait to make them ourselves. YUM!
via WhatKateAte
9. DIY Watermelon…Steak?
Seared Ahi Tuna…just kidding. It's watermelon steak! You could hardly call it steak without shaming its nemesis…but doesn't it look freakin' killer?
10. DIY Scallops With Rosemary And Grapefruit
Aren't these delicious looking? Oh you fancy, huh?
via casaresnick
11. How To Make Atomic Buffalo Turd with Pineapple
via erecipecards
Okay, the name is gross. This is surely a bacon lovers dream. Check out how it's made.
12. DIY Refreshment Stations
Entertain your guests with this fancy refreshment station. All you need to do is take a trip to Target and pick up some plastic dispensers to create the same look for less. These glass jars can be pricey, but you can pick them up in bulk at IKEA for a better deal.
via eastonevents
13. DIY Corn Hole Game
via theblissfulbee
We love this game! We've always wondered how to make one ourselves and now we don't have to wonder!
13. Pineapple Mango Pico de Gallo Salsa
via erecipecards
Whoa. That is all. Talk about presentation being everything.
Shared by:
Wariya Landa with Team Emanuele Real Estate at Simply Vegas (702) 570-0073 3042 South Durango Suite # 105 Las Vegas Nevada 89117 if you are looking to buy or sell a home in the Las Vegas Valley give me a call . I appreciate the opportunity to earn your business. "Expect Excellence"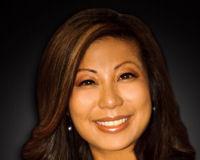 Author:
Wariya Landa
Phone:
702-480-1533
Dated:
May 27th 2016
Views:
825
About Wariya: Wariya Landa, Is a top producing Real Estate agent that has resided in Las Vegas for over 15 years....