10 Family Friendly DayTrips Near Las Vegas Where You Can Escape The Heat
Summer is here and it's a scorcher... enjoy these awesome spots!
10. Spring Mountain Ranch
6375 NV-159
Blue Diamond, NV 89004
(702) 875-4141
This isn't exactly a day trip, it's really more like a quick drive across town. It's a state park, about 520 acres. What's so special about it? It's 520 acres of beautiful green grass, picnic areas, an awesome summer theater program and a hidden gem of a lake named Lake Harriet. The historic Sandstone Ranch (founded in 1876) is a museum on the property, which you can tour and read up on historical articles. It is a state park, so expect to pay a small fee at the entrance (Well worth it!)
9. Floyd Lamb Park At Tule Springs
9200 Tule Springs Rd.
Las Vegas, NV 89131
(702) 229-8100
Also a State Park, Tule Springs is one of the larger Urban Retreats in the Valley. Operated by the City of Las Vegas, you'll be please to find ducks, geese and an ample supply of Blue Gil in the well stocked fishing pond.
8. Bryce Canyon
Bryce Canyon State Park
(435) 834- 5322
This is a little bit of a drive, but easily doable in a day! It's about four hours away, which means if you left at 8 you'd be there just in time to enjoy a picnic lunch at one of there many designated areas, and spend a couple hours in the cool weather before heading home. It's located in the southwestern part of Utah, and is known for it's beautiful and unique mountain peaks and forms. It's at a pretty high elevation, so you can expect temperatures in the low 70's even in the summer. Still a beautiful place to visit when it gets a dusting of snow, as you can see from above.
7. Big Bear Lake
Big Bear, California
When people think Big Bear, they typically think snowboarding and skiing. Don't forget how gorgeous this place is in the summer as well! At three hours away, this makes not only a great day trip, but an inexpensive weekend trip as well! You can check online for great deals on renting cabins for the weekend if you'd rather not stay in a hotel, there's always plenty of them!
6. The Grand Canyon
So many native Las Vegans forget how close we really are to this world wonder. It's only about 4.5 hours away by car, but there are many helicopter companies on the strip that can get you there in less than half the time for around $50.
5. Mt. Charleston Lodge
5375 Kyle Canyon Rd.
(702)872-5408
Just about twenty minutes from the busy city life, you can experience brisk air and a variety of wildlife. The Mt. Charleston lodge offers amazing food, unreal views and sometimes live music. There's a few adorable cabins you can even rent out for the weekend. (Make sure to book them way in advance, especially in the winter!)
4. The Bonnie Springs Restaurant
16395 Bonnie Springs Road
(702) 875-4191
There's horseback riding, a zoo, and a really cool (supposedly haunted) old western town. Not only is there fun for the kiddies, but there is a yummy restaurant/bar on property. The elk burger is fabulous, and there's a cute themed motel for a quick getaway.
3. Slide Rock State Park
6871 Arizona 89A
Sedona, AZ 86336
This is pretty much too cool to be true, and also unknown to most locals, Slide Rock state park is four hours away from Las Vegas, and it's a collection of natural water slides! Be sure to get an early start though, this place can get pretty packed in the summertime.
2. Willow Beach
25804 W. WIllow Beach Rd.
(928) 767-4747
You'll notice I didn't put Lake Mead on this list. Well, to be honest, if you're from Las Vegas you already know it. You also know the water level is dropping more and more by the year, and without a boat there's not much to do. Willow Beach, on the other hand, has an abundance of beautiful, clear Colorado River water and umteen things to do. Offering both a gift shop and a diner, you can rent pretty much any kind of water recreational vehicle. If you choose to canoe or kayak, you'll notice multiple trails and unique scenery down your river trip. There's even hot springs! Parts of the river do close seasonally, so it's best to call for information before heading down there. (RV parking is located very close to the shore.)
1. Zion
Zion National Park
At a little under 3 hours away, Zion can have a striking resemblance to "The Great Valley" from The Land Before Time. It is located near Springdale, Utah. Summer days can be warm, but being in the shade by water can grant the much needed relief from soaring Vegas temperatures. Again, perfect for either camping or having a picnic, The North Fork of the Virgin River is an awesome backdrop to your little getaway.
Shared by Richard Emanuele of Team Emanuele with Simply Vegas Real Estate
702-570-0073 / Cell: 702-506-4090
When you hire Team Emanuele "Expect Excellence"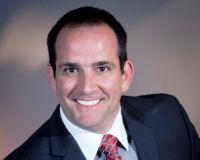 Author:
Richard Emanuele
Phone:
702-506-4090
Dated:
July 18th 2016
Views:
886
About Richard: Richard Emanuele is a top Producing Real Estate agent who holds distinguished designations such as: ...