LABOR DAY 2015 NIGHTCLUB POOL CLUB EVENTS Team Emanuele Real Estate
In Las Vegas, we don't really need an excuse to party. But when you've got a 100-year-old federal holiday that was created to celebrate American workers, what can you do but use it as a chance to let those workers go crazy? Check out the shows, entertainment and amazing parties we've got going on for Labor Day 2015. You work hard all year, probably, we're assuming, well you get stuff done and that's enough, so come to Las Vegas and get your vacation on. You deserve it.
LABOR DAY 2015 NIGHTCLUB & POOL CLUB EVENTS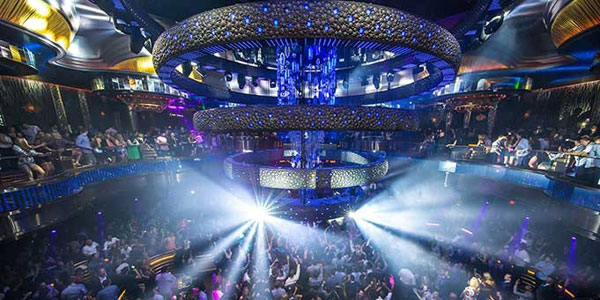 Friday, Sept. 4
Omnia at Caesars Palace – Calvin Harris

Hakkasan at MGM Grand - Tiësto

Wet Republic at MGM Grand - Steve Aoki

Surrender at Encore - Lil Jon

Encore Beach Club - Zedd

Light at Mandalay Bay - GTA

Drai's Beach Club - Dannic

Drai's Nightclub - Trey Songz

Marquee Dayclub - Borgeous

Marquee Nightclub - Heart of Vice

Tao Beach - Justin Credible

Foxtail Pool - R3hab, KOMP Kegger featuring Chevelle

Foxtail Nightclub - Fedde Le Grand

Chateau Nightclub & Rooftop - T-Pain
Saturday, Sept. 5
Omnia at Caesars Palace – Nicky Romero

Hakkasan at MGM Grand – Hardwell with Kill The Buzz

Wet Republic at MGM Grand – Tiësto

Surrender at Encore - Major Lazer

XS at Encore - Kaskade

Tryst at Wynn - Ruby Rose

Light at Mandalay Bay - Ingrosso

Drai's Beach Club - 3LAU and Dyro

Drai's Nightclub - Jason Derulo

Marquee Dayclub - Cash Cash

Marquee Nightclub - Comedy All Stars After Party with Kevin Hart

Tao Beach - Eric DLux

Tao Nightclub - Snoopadelic Cabaret

Foxtail Pool - Dokkaebi, Flo Rida

Foxtail Nightclub - Flo Rida

Chateau Nightclub & Rooftop - DJ Drama

Hyde Bellagio - Travis Barker
Sunday, Sept. 6
Omnia at Caesars Palace – Armin van Buuren

Hakkasan at MGM Grand – Calvin Harris

Wet Republic at MGM Grand – Hardwell with Kill The Buzz

XS at Encore - David Guetta

Encore Beach Club - Kaskade

Light at Mandalay Bay - Carl Cox

Drai's Beach Club - Eric D-Lux

Drai's Nightclub - Chris Brown

Marquee Dayclub - Dash Berlin

Marquee Nightclub - HartBeat Weekend After Concert Party with Drake

Tao Beach - HartBeat Weekend Hosted by Kevin Hart

Tao Nightclub - Juicy J

Foxtail Pool - Fetty Wap and Lil Wayne

Foxtail Nightclub - DJ Hollywood

Hyde Bellagio - Warren G
Monday, Sept. 7
Wet Republic at MGM Grand – Calvin Harris

XS at Encore - Skrillex & Diplo

Encore Beach Club - David Guetta

Marquee Dayclub - Audien

Marquee Nightclub - Carnage

Foxtail Pool - NERVO
LABOR DAY 2015 DRINK & FOOD SPECIALS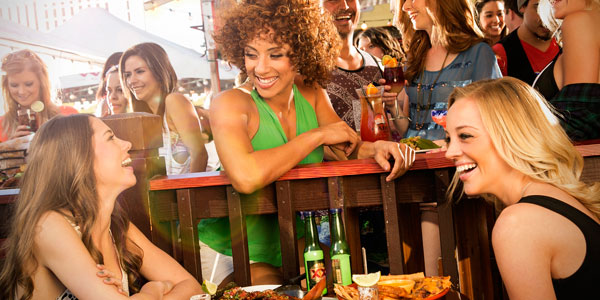 Cabo Wabo Cantina inside Miracle Mile Shops at Planet Hollywood Resort & Casino
Cabo Wabo will celebrate Labor Day weekend with live music, patio parties and a hangover breakfast from Friday, Sept. 4, through Monday, Sept. 7. Patio parties will feature guest sets from surprise DJs and drink specials including daily shot specials and Dos Equis beer buckets, priced at $21. Cabo Wabo's signature cocktails include the Peach Sweet Tea, handcrafted with Bacardi peach rum, sweet tea vodka, freshly squeezed lemonade and slices of fresh peach, priced at $13.
Tacos & Tequila at Luxor
T & T will toast the end of summer with specials Sept. 4 - 7. Featured food specials will include the Alambre Fajita Skillet, made with steak or chicken, grilled onions and poblano peppers, topped with melted Oaxaca cheese and crispy bacon and served with rice and beans, priced at $21. Labor Day libations will include T&T's signature Chonga, a giant frozen daiquiri served with two upside-down 7-ounce Sol beers flowing directly into the drink, priced at $25; and the Watermelon Cooler, a refreshing blend of Cazadores Reposado Tequila, fresh watermelon, Aperol and watermelon liqueur, priced at $12.
Rhumbar at The Mirage
Rhumbar is celebrating the three-day weekend with drink specials on the patio. Happy hour specials from 2 p.m. to 6 p.m. will include $5 vodka cocktails, Cruzan Strawberry Punch, Cruzan Crush Daiquiris or Coors Light. Buckets of Coors Light and pitchers of Cruzan Strawberry Punch also will be available for $25. Unlimited hookah will be priced at $65, with a wide range of flavors. The party will continue each night with mixes of today's hits by RHUMBAR's resident DJ on Friday - Saturday from 4 p.m. to 2 a.m. and Sunday - Monday from 9:30 p.m. to 1 a.m.
Aliante Casino + Hotel + Spa
As pool season in Las Vegas comes to a close, Aliante is keeping the party alive with one last hurrah throughout Labor Day weekend from Friday, Sept. 4, through Monday, Sept. 7. The pool will be open from 11 a.m. to 9 p.m. through the holiday weekend, with day-passes available to locals and non-hotel guests for $20 per person. Drink specials include: "Make it a Large" by adding an additional shot for $4; upgrade to a full-sized pineapple cup for $6; and 58-ounce pitchers for $30, or a beer bucket special priced at $36 for six beers.
POOL CLUB TIPS
Las Vegas is known for its raucous pool clubs and Labor Day weekend is one of your last chances to enjoy them. Before the summer ends, get out and enjoy hot parties (both in temperature and popularity) making big splashes in the Entertainment Capital of the World. Although each one offers a slightly different experience, expect to be enveloped in an adult-oriented water playground of fun where the alcohol flows freely, the music pounds out from the speakers and scantily clad bodies dance the afternoon away. If you're considering bringing a book or basking in a tranquil setting, think again. Pool clubs are loud and often rowdy. Here are some other things you should keep in mind.
1. Carry proof of ID. Pool clubs are just like nightclubs. Upon entry you'll have to show a doorman that you're of legal age (21 or older). A driver's license, passport or government-issued identification card is usually acceptable.
2. Don't bring a cooler. Leave all beverages and snacks in your room. Although it may seem like a handy and cost-saving idea to pack some supplies for the afternoon, don't bother. You won't be allowed to bring them past the door. Generally speaking, all refreshments must be purchased at the pool club.
3. Expect to have anything you do bring (especially purses, bags and backpacks) searchedat the entrance. This won't happen at every pool club, but it's common at the ones that accommodate a large number of revelers. Security personnel at the door will examine every nook and cranny within your belongings. Not even the TSA goes to such extremes! The goal behind this is to keep illegal drugs out. So among the items prohibited and typically confiscated are over-the-counter medications (such as a bottle of Tylenol), vitamins or anything in pill form. An array of liquids – ranging from contact lens solution and eye drops to hand sanitizer – are also banned. Of course, sharp objects and anything that looks like a weapon will be taken from you. You may even have to give up things like a pack of gum or wet-naps.
4. Come early. The line for guests to purchase general admission tickets can be long, especially on weekends. Clearly, you'll want to spend your day socializing by the pool – not waiting to get in. Plus, those who arrive at the beginning can spread their towels and lay claim to prime spots on the deck or near the water's edge. At some dayclubs you'll even be rewarded for showing up when the doors open with a lounge chair at no cost.
5. Avoid the line entirely by reserving a cabana. Procuring seating in advance – whether it be a chaise lounge, daybed, lilypad, cabana or bungalow – will speed up your entry at the pool clubs. In addition, if you're traveling in a group of guys, you really need to make some sort of VIP arrangement to expedite your entrance…or get some ladies to join you while you wait in line! Although pricey, cabanas, in particular, are great because they come equipped with luxuries like a flat-screen TV, a mini fridge stocked with bottled water and a safe for your valuables – all of which will make your afternoon more enjoyable and worry-free.
6. Be mindful of money. Since you're trying to limit the number of possessions you bring to the pool club, what should you do about cash? You can't get it wet and you won't want to leave it unwatched with your other things. Waterproof armbands, wallets or small pouches worn around the neck are a few ideas. Instead of coins and notes, credit and debit cards are handy when you want to run a tab. At some pool clubs, ATMs are in the bars or just a short stroll away inside the casino. At others, like Wet Republic in MGM Grand, there are banks of lockers for guests to use. And it works to your benefit to patronize the pool club located in your hotel because then you can just charge everything to your room.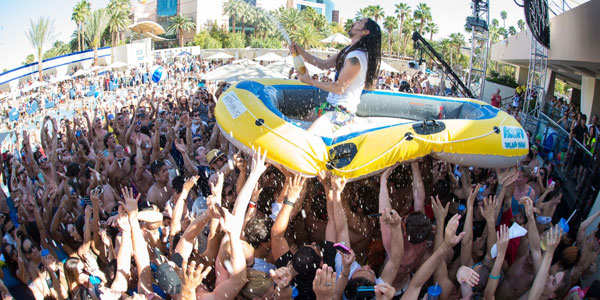 7. Keep yourself hydrated with water. It's no secret that the heat in the desert can rise to uncomfortable levels. In fact, the average summer temperature in Las Vegas is 106° F. Taking a few seconds throughout the day to sip water will pay off by lowering your risk of passing out or suffering from heat stroke.
8. Bring sunscreen and apply it regularly. If you forget, most pool clubs do sell it. Get one with an SPF of at least 30. The best sunscreens have zinc oxide or titanium dioxide listed among their active ingredients. Be sure to reapply it often if you're swimming or sweating a lot. Those who aren't careful are sure to regret it later – due to a painful, unsightly sunburn.
9. Wear a hat and sunglasses. A hat with a wide brim is a good choice. You'll look mysterious. All the Hollywood stars do it – especially the fair-skinned ones like Anne Hathaway and Nicole Kidman. You'll also want to protect your eyes, as too much sunlight can lead to vision problems and dizziness. Wraparound shades or sunglasses that have UV coating are your best bets.
10. Wait until later to get hammered! Got big plans for the evening? If you don't hold back a little at the pool clubs – particularly when it comes to drinking – you won't be going out later. You'll be passed out in your room instead. Have fun and enjoy a few cocktails, but wait until the sun sets to get really slammed in Las Vegas' world-class nightclubs.
Two more bonus tips…
For the ladies: Put on your trendiest, most stylish swimwear…the sexier the better. You'll want to look your best and strut your stuff when you're poolside. Behind their dark sunglasses, men will be taking notice – and perhaps buying you drinks!
For the gentlemen: If you're at one of the city's "European" pool clubs, which means that tops are optional for women, don't gawk or leer or resort to catcalling. And don't try to take any photographs with a camera or your cell phone. You'll not only be paid a visit from security, but you may also be asked to leave.
Richard Emanuele /Team Emanuele Real Estate /Simply Vegas (702)570-0073
Team Emanuele Real Estate was established in 2009 by Richard H. Emanuele Jr. He has handpicked a select group of Real Estate Professionals who have made it their mission to consistently provide excellence to all of their clients. By keeping our clients informed and educated on the local Real Estate market, we continue to be a top producing Real Estate Firm throughout the Las Vegas Valley, Henderson, and North Las Vegas areas. We have the experience and expertise to help you with Short Selling, Probate Sales, Divorcee Sales, or listing a home that's in an equity position. We will create unique marketing campaign specifically tailored for your property in order to bring you top dollar in the shortest period time.
We enjoy working with "First time home buyers", Veterans, and all Military Personnel, Investors who are buying and flipping or holding. We work in all aspects of real estate, residential, commercial, and land development. We are a full service Real Estate firm. When you chose Team Emanuele "Expect Excellence"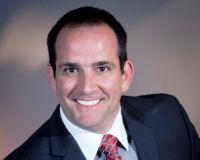 Author:
Richard Emanuele
Phone:
702-506-4090
Dated:
September 4th 2015
Views:
2,210
About Richard: Richard Emanuele is a top Producing Real Estate agent who holds distinguished designations such as: ...