Earthquake Hit Las Vegas Today Julie Kirkpatrick Team Emanuele
A 5.4-magnitude earthquake shook Las Vegas and surrounding areas Friday morning. The quake, which hit at 11:47 a.m., was centered about 24 miles south-southwest of Caliente, the U.S. Geological Survey said.
The earthquake might have caused minor freeway damage in Las Vegas. The ramp from southbound U.S. Route 95 to southbound Interstate 15 was closed due to damage about 12:20 p.m., the Nevada Department of Transportation said in a tweet.
The damage had not been officially linked to the earthquake, but the Nevada Highway Patrol said transportation officials were inspecting the ramp. It was not clear how long it would remain closed. Meanwhile, officers were checking for possible damage at other major freeway interchanges, NHP Trooper Loy Hixson said.
The Nevada Department of Transportation won't be undertaking a widespread inspection of the state's bridges as a result of the earthquake because most bridges are designed and engineered to withstand small quakes. But a ramp at the Spaghetti Bowl is being checked.
"We are currently inspecting for any potential damage following the recent earthquake in Caliente, including the U.S. (Highway) 95 southbound ramp to I-15 southbound that is currently closed due to possible structural damage," said Tony Illia, a spokesman for the department.
"All of our bridge structures are designed to withstand rigorous wind and earthquake loading," Illia said. "Nevada lies within an active seismic zone, which is something that we take into account during the project design and engineering phase."
Illia said Nevada has some of the best-rated bridges in the country, according to a recent report by the American Road and Transportation Builders Association. Only 1.8 percent of Nevada bridges are classified as structurally deficient, which is the lowest in the country.The national average is 6 percent.
The Lincoln County Sheriff's Office had no immediate reports of any damage in or around Caliente.
A couple of items fell off the shelves of a grocery store, but it didn't cause any serious damage to the old building, Great Basin Foods manager Alyson Hammond said.
Though the temblor was felt across Southern Nevada and as far away as Irvine, Calif., "we barely felt a thing here," said Deputy Dathan Lewis at the sheriff's office in Pioche, about 20 miles north of Caliente.
At Priest Elementary School, near Craig Road and Simmons Street in North Las Vegas, former Review-Journal reporter Francis McCabe said the shaking seemed to go on for about 15-30 seconds and prompted a few people to venture outside the building.
The USGS reported two more quakes, a 3.8 at 12:05 p.m. and a 3.0 at 12:19 p.m.
People across the Las Vegas area reported feeling the first earthquake, including in Henderson, North Las Vegas and Boulder City. People in three other states — Utah, Arizona and California — also reported on the USGS website that they felt it.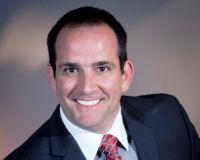 Author:
Richard Emanuele
Phone:
702-506-4090
Dated:
May 22nd 2015
Views:
239
About Richard: Richard Emanuele is a top Producing Real Estate agent who holds distinguished designations such as: ...