Change Your Clocks This Weekend

When does Daylight Saving(s) Time 2016 end? Get ready to change your clocks this weekend!
Well, it's finally happening. Daylight Saving Time, that experiment in early rising which we can no longer blame on our farmer forefathers, is coming to an end.
On Sunday, Nov. 6, 2016 at 2 a.m., we will all travel back in time one hour, meaning you get to sleep in and yes, it might be dark when you go home from work for awhile.
Much like nineties comedians and heart-throb presidents (though maybe less welcome), Daylight Saving Time is a gift from our Canadian neighbors to the North, who first tried out seasonal time shifting in 1908. The United States didn't start it up until 1918.
The rationale has always been related to saving energy, but that has mainly been debunked. In fact, Daylight Saving Time may even be bad for your health, which could be why not all states and countries participate.
For those of us who do, Daylight Saving Time -- often incorrectly referred to as "Daylight Savings Time" -- ends on the first Sunday in November and starts on the second Sunday of March.
That means, this Sunday, we'll head right back into Standard Time.
Shared by Richard Emanuele of Team Emanuele Real Estate at Simply Vegas
Office: 702-570-0073 / Cell: 702-506-4090 / TeamEmanuele@gmail.com
"When You Hire Team Emanuele, Expect Excellence!"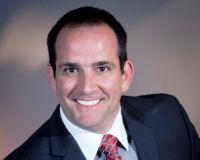 Author:
Richard Emanuele
Phone:
702-506-4090
Dated:
November 4th 2016
Views:
251
About Richard: Richard Emanuele is a top Producing Real Estate agent who holds distinguished designations such as: ...